eAdfrith, according to a tenth-century inscription, was a monk and bishop from Lindisfarne on the holy island of Northumbria, who wrote and illuminated entire Gospels on his own, to create the remarkable book at the heart of this gallery. He worked for 10 years around AD 700, 'For God and St. Cuthbert [Lindisfarne's founder] And in general for all the saints who are on the island."
What the artist Edfrith was like. Being a book whose parchment pages are still bound together 1300 years later, the Lindisfarne Gospels can only be viewed on two pages at a time. They chose sausage. To the left is a "rug" page, so named because it resembles an oriental rug – but you can also call it a Jackson Pollock page, with its bare coils and knots; Delicate and sharp green, pink and gold multi-layered pattern.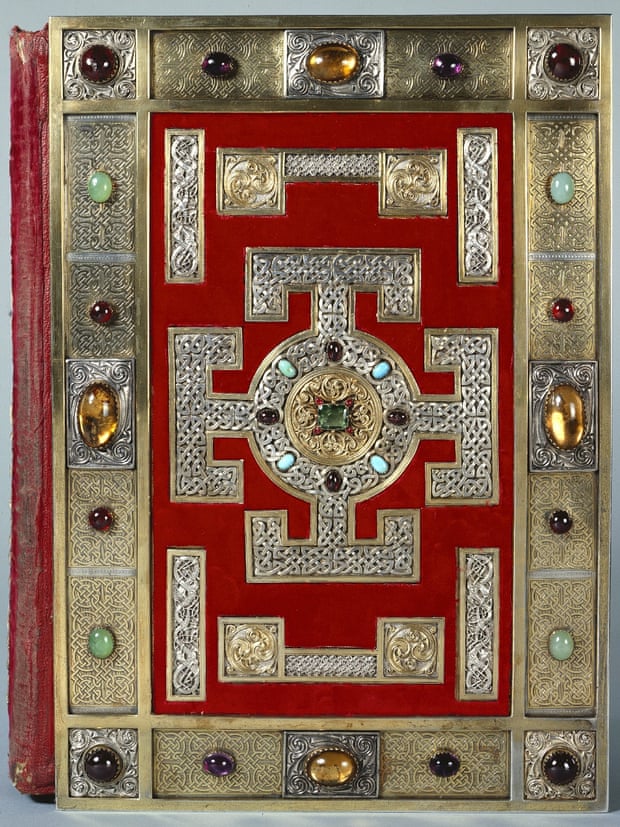 To the right is the opening of the Gospel of Saint John: "In the beginning was the Word." But Edfrith is so fascinated by the pattern that it makes the word seem a glorified object, and a treasure, rather than a functional instrument of communication. The letter N has been flipped on its side like a Z to match the luxurious design.
The survival of this book is a real miracle. In AD 793, Viking raiders plundered Lindisfarne, but its gospels survived the looting. Archaeological finds are often promoted as "British Pompeii," however this pristine monastic time capsule may merit such comparisons.
It really is so cherished in the North East of England, and every seven years or so British Library It lends one of its greatest treasures to what was, in the days of Edfrith, the Anglo-Saxon kingdom of Northumbria. It was last shown in Durham Cathedral. Now it is about the setting of the twenty-first century in the center of Newcastle, ushered in by artistic commissions that supposedly show their relevance to the contemporary world, and Tyneside in particular. But the time gap between us and Edfrith turns out to be too vast for that to work.
This illuminated manuscript was created about 1,300 years ago. Making it cool is a difficult task. Jeremy DillerThe Deliverers seems malicious to admit it. The book begins with the venerable volume being prepared for its journey from the British Library, then after a conversation between two Old English writers there is a swirl of colour, the tune of a nightclub, and the filled-in volume lands on the table of a pub in Newcastle where there is a group. Young people enjoying a drink. They take the chest to the Laing Gallery and open it to release a magical glow.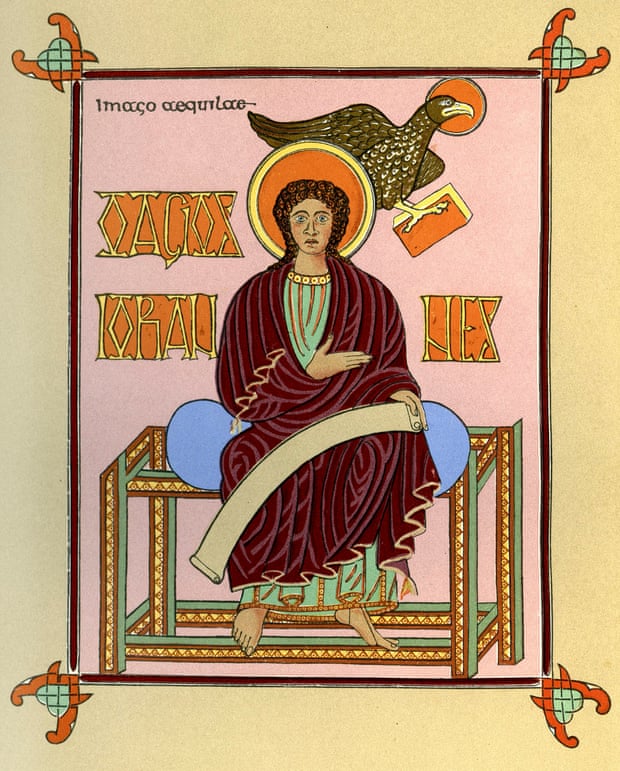 It's either a shiny trailer or an offbeat shot. Either way, it doesn't help us understand the Lindisfarne Bible. At least the size appears, though, unlike Ruth EwanThe widely unrelated installation of property cherished by the locals.
The manuscript made in 700 AD does not speak our language, and not only because it is written in Latin. It belongs to another world. Getting something out of it should mean entering this world imaginatively. Instead of dragging these obscure pages back into our time, we must take this journey.
When the show starts at it, it comes to life. You are surrounded by coiling snakes, tail-eating monsters, and tangled tangled figures from a totally mystical age. The meaty portion of the show unleashes these delights because it provides a visual context for the Lindisfarne Gospels. It's an amazing encounter with a receptive cultural world Christianity Still full of dragons. A single piece stone cross from Scotland has interlocking patterns on one side and exotic, disjointed figures on the other. Another fragmentary monument, erected in Croft-on-Tees in the 9th century, shows dogs and birds chewing their bodies.
Among these horrors and wonders, Christianity provided a clear message. The cross in the art of the early Middle Ages is not the bloodstained and sacrificed image of the torment of Christ that would later become. It is a sign of victory. These stone crosses once stood boldly in the landscape. And in manuscripts, the cross becomes an abstract totem: on one of the pages of the Gospel of Otho Corpus, also created around 700 AD, an eagle symbolizing St. John is surrounded by green-blue crosses floating in space. It was made either in Northumbria or Iona, the Hibernian island where Irish monks settled Kiehl's book It may have been created.
Unfortunately, although this gallery contains some fine artwork, it does not attempt to tell the story of Iona, nor in this respect her Northumbrian counterpart Lindisfarne, in great depth. The Chamber of Wonders is just a collection of beautiful medieval treasures that quickly lose their thread from the discussion themselves in all those intertwined designs. For example, there is an early manuscript of Bede's Ecclesiastical History of the English People – but nothing that takes us into the epic story of the advent of Christianity that this Anglo-Saxon masterpiece tells.
Laing clearly wants to keep her history light and accessible. But the British Museum has proven for years that you don't have to simplify history to make it famous. Here, you end up wanting more details: more about Anglo-Saxons, early Christian art, manuscripts… much more. It is interesting but unsatisfactory. However, the elementary school kids with whom I shared my early view were boisterously engaged.