Prince William He said he was reminded to follow him Coffin of Princess Diana's mother When he participated in the Queen Elizabeth service parade at Westminster Hall. He described it as "very difficult" as he remembered his mother's funeral experience.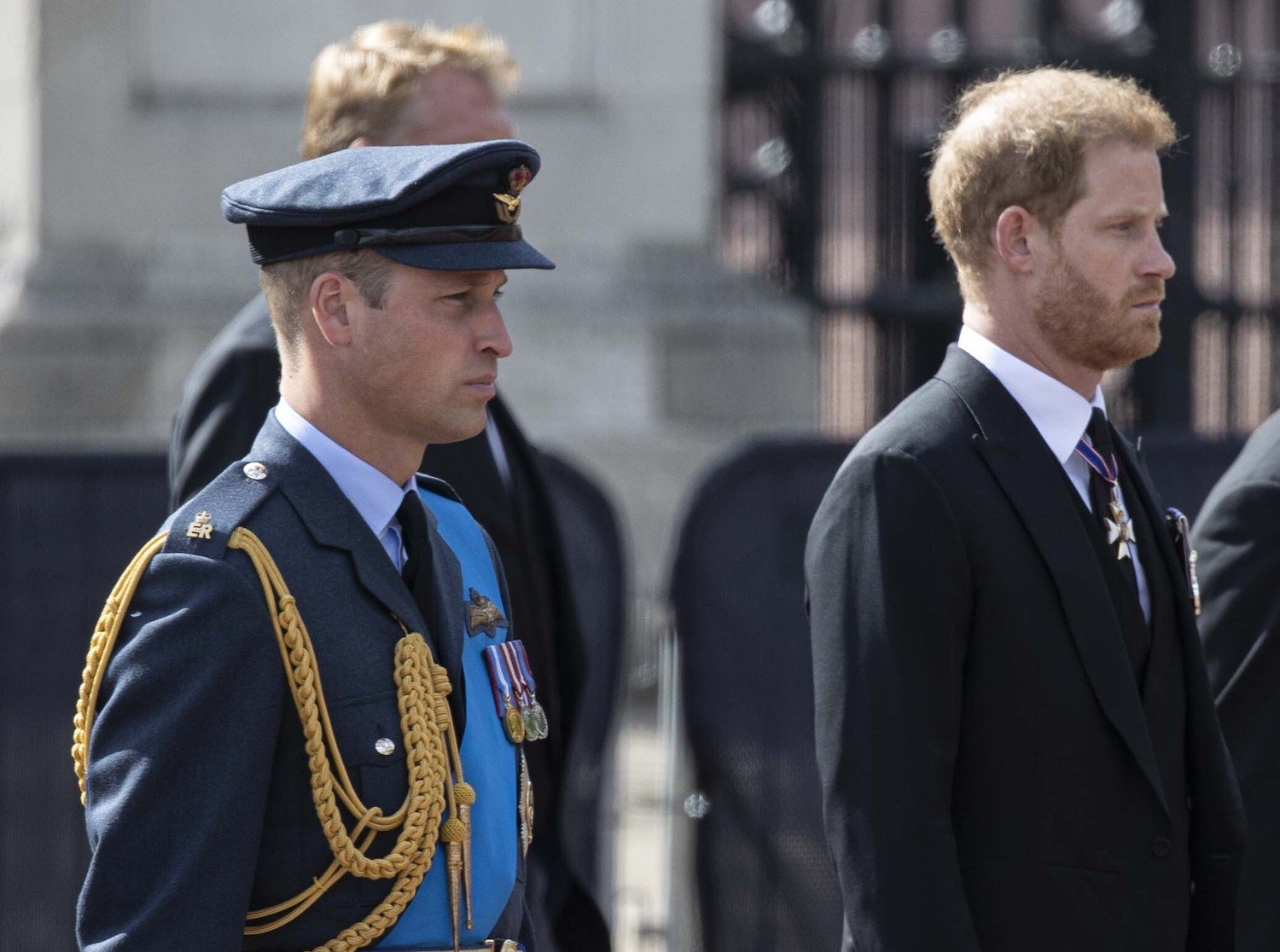 Prince William said walking the Queen's motorcade reminded him of walking behind Princess Diana's coffin
The The Prince and Princess of Wales visited Sandringham To see the remaining salutes of Queen Elizabeth and to speak with some of the well-wishers who have come to pay their respects.
William revealed that the Queen's Service Procession at Westminster Hall reminded him of walking behind his mother's coffin. William and his brother Prince Harry walked hand in hand in service of the Queen, which was reminiscent of their formation as they walked their mother's funeral procession in 1997.
Royal Correspondent Richard Palmer chirp: "Prince William told a woman who sympathized with him at Sandringham that the walk yesterday was very difficult and reminded him to walk behind his mother's coffin. He said to another woman: 'Don't cry now, you'll start me.'
Sunday Times Royal Editor Roya Flavor chirpThe Prince of Wales said a walk in the #Queen's cortège yesterday brought back memories of walking behind his mother's coffin at Diana's funeral procession in 1997 when William was 15, while watching the #QueenElizabethII tribute at Sandringham with the Princess of Wales.
Body language expert analyzed Prince William Sandringham's appearance
Body language expert Judy James shared her analysis of William while he was visiting Sandringham, noting that he showed "internal tension" and "feeling powerless".
James said the sun that's his "Reverse" Kate's gestures were revealing. "William and Kate have always used both the conscious reflex, which indicates mutual respect and a highly equal relationship, and the unconscious reflex, showing their corresponding ideals and their thinking even when they are out of the other's view.I explained.
William also put his hand on his stomach while watching the floral salute. "Royals are not supposed to perform body bar rituals in public, which is why they rarely cross their arms," ​​James said. "William uses the fig-leaf gesture under pressure, his hands clasped on his lower trunk, but apart from that, he tends to perform ritual imitations or amputations like this hand on the stomach."
She described crossing one arm across the body as a "ritual for self-protection".
An expert said William was suffering from 'internal tension'
It also appears that William may have been pinching his fingers, an "anxiety ritual of self-attack," according to the body language expert.
James noted, "It indicates internal tension but it can also indicate a feeling of helplessness when under attack, which means that you direct the attack on yourself with a small act of frustration."
She added, "Which could suit her if he suppressed her grieve for the queen. "
The Showbiz cheat sheet acknowledges that circumstances and cultures can affect body language and is sensitive to all backgrounds.
Related: Body language experts suggest Meghan Markle was uncomfortable around Prince William and Kate Middleton during recent appearances.