A big week in terms of announcements just wrapped up and that's the bottom line. Huawei kicked things off on Tuesday and unveiled the Mate 50 series with the Mate 50, Mate 50 Pro, Mate 50 RS Porsche Design, and Mate 50E.
The Mate 50, 50 Pro, and 50 RS are all equipped with a Snapdragon 8+ Gen 1 chipset without 5G connectivity and support for BeiDou Satellite Messaging for those times when there's no network coverage. All three share a new 50MP main camera that features a variable aperture ranging from f/1.4 to f/4.0. The ultra-wide unit is from the RYYB range and has an f/2.2 lens while the Pro and RS models also get a 3.5x telephoto camera.
The Mate 50 Pro and 50 RS both have 6.74-inch OLED screens with 120Hz refresh rates while the vanilla Mate 50 gets a 6.7-inch 90Hz OLED display. The Mate 50Pro and 50 RS get 4,700mAh with 66W wired charging while the regular Mate 50 has a 4,460mAh cell.
The Mate 50 Pro starts at CNY6,799 ($980) for the 256GB option, while the non-pros ask for CNY4,999 ($720) for the base 128GB flavor. The Mate RS Porsche design asks for CNY 12,999 ($1,870). There is no information on international availability at this time.
Apple was the biggest event of the week. After months of rumors and leaks, we finally got the much-anticipated iPhone 14 series. There's the regular iPhone 14 and the 6.7-inch iPhone 14 Plus that looks just like last year's iPhone 13, but now features a larger 12MP camera sensor that captures 1.9-micron pixels as well as long-lasting batteries and an Emergency SOS via satellite which is the big new feature. Also found on Pro models.
The 14 Pro and 14 Pro Max get rid of the notch that's been around since the iPhone X days and replace it with a bean-shaped perforated cutout that Apple calls the Dynamic Island. It serves a dual purpose by positioning the selfie camera and Face ID sensor as well as acting as a multitasking bar and tool shelf.
Elsewhere, the new Pro iPhones get brighter displays with up to 2,000 nits peak brightness in the same 6.1 and 6.7-inch sizes as well as an all-new 48MP main camera sensor with f/1.78 aperture and 1.22μm pixel size before binning – 2.44μm with binning. Apple also made the A16 Bionic chipset exclusive to the new Pro models.
Apple's iPhone 14 starts at $799, while the 14 Plus starts at $899. The 14 Pro starts at $999 while the 14 Pro Max is $1,099. Unfortunately, international buyers are getting a huge price hike with the iPhone 14 price going up anywhere from 4% in Australia to 24% in Poland compared to the iPhone 13 launch prices.
Apple also announced a slew of new smartwatches with the Watch Series 8, the new Watch SE, and Watch Ultra. Ultra is the powerful Apple Watch we've been hearing about for a long time and offers dual-band GPS, cellular connectivity as standard, and 36 hours of battery life. Its screen can reach a peak brightness of 2,000 nits, and the watch is WR100 and EN 13319 certified as a recognized diving accessory. The Watch Ultra starts at $799, the Watch Series 8 can be had as low as $399 while the SE model is $249.
The new Apple AirPods Pro 2 covers a wider range of audio frequencies, delivers customized spatial sound and gets 2x better noise cancellation, while delivering 6 hours of listening time. They start at $249.
Going forward, Xiaomi has announced the Redmi 11 Prime 5G, Redmi 11 Prime and Redmi A1 phones. The Prime 5G gets a 6.58-inch IPS LCD display with a 90Hz refresh rate along with a Mediatek Dimensity 700 chipset and a 50MP main camera. The Redmi 11 Prime has the same screen and main camera but comes with Helio G99 SoC. The Redmi A1 is a 6.52-inch device with a Helio A22 chip, a single 8-megapixel camera on the back, and a 5,000mAh battery.
The Redmi 11 Prime 5G starts at INR 12,999 ($160), the Redmi 11 Prime will go for INR 12,999 while the A1 is INR 6499.
Qualcomm has launched two new chipsets – the mid-range Snapdragon 6 Gen 1 and the Snapdragon 4 Gen 1. The SD 6 Gen 1 devices are expected to arrive in the first quarter of 2023, while the SD 4 Gen 1 will debut this quarter in the Z6 Lite coming from iQOO.
Motorola has unveiled three new Edge series smartphones. The Edge 30 Ultra is a flagship Snapdragon 8+ Gen 1 with a 200MP main camera that uses Samsung's ISOCELL HP1 sensor – a 1/1.22 sensor that aggregates 16 into 1 pixels and outputs 12.5MP shots with a 2.56micron pixel pitch. . The sensor can also output 50MP still images with 1.28 µm single pixels, and up to a full 200MP resolution with 0.64 µm pixels. The Edge 30 Ultra also has a 6.67-inch pOLED display with a 144Hz refresh rate, a 4,610mAh battery, and 125W wired charging. The price starts from 900 euros.
Edge 30 Fusions lowers the specs a bit and is equipped with a Snapdragon 888+ 5G chipset as well as a 50MP 1/1.55-inch main camera sensor. It still packs a 6.67-inch pOLED with a 144Hz refresh rate while a 4,400mAh battery supports 68W fast charging, and the price starts at €600.
Edge 30 Neo is the more affordable entry – it gets a 6.28-inch 120Hz pOLED display, a Snapdragon 695 5G chipset, and a 4,020mAh battery with 68W charging. It will sell for 370 euros as soon as it goes on sale.
We have seen a pair of new Poco phones – the M5 and M5s.
These were the biggest headlines of the week, see you in seven days.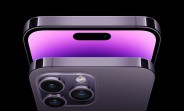 There's a new chipset too, unlike the iPhone 14 and 14 Plus.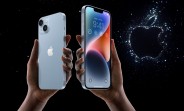 That's right, the new 6.7″ non-Pro model is called "Plus", and it and the 6.1″ model use the A15 chip from last year and have improved cameras on the front and back.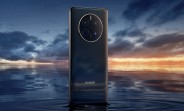 And a serrated screen with advanced face unlock.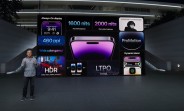 As always, there were more than just iPhones during Apple's annual event.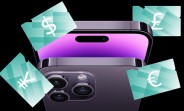 Prices in the US, Canada, and China are the same as last year's models, but that's not true for most of the rest of the world.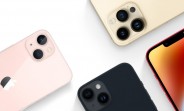 As with the iPhone 13 Pro duo of course. No more iPhone 11 models either, at least not from Apple.com.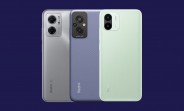 Sales start September 9th.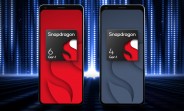 Snapdragon 6 Gen 1 delivers a huge leap in performance, photo and video capture, and connectivity.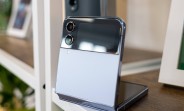 The new ad appeared right after the Apple keyword ended.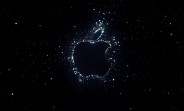 Sharper prices for new iPhones outside the US.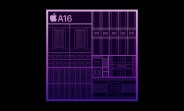 The iPhone 14 and 14 Plus don't seem to miss much.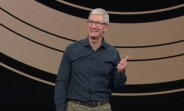 "Buy your mother an iPhone," he said in response to a question from a journalist.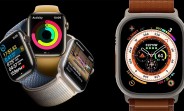 The new watches offer a temperature sensor, fault detection, and a low power mode.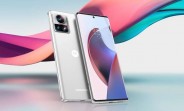 The 200MP headline-capturing sensor is optically stable and can do 16-in-1 stitching.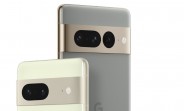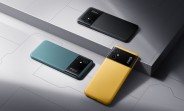 Both mid-range devices have a 5000mAh battery, and are competitively priced.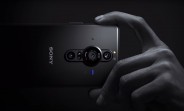 Rumors point to a November launch.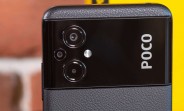 Poco M5 houses the new 6nm Helio G99 chipset and 5,000mAh battery.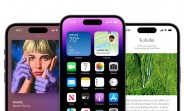 Apple's latest lineup has been released and all major US carriers have posted their offers and deals.